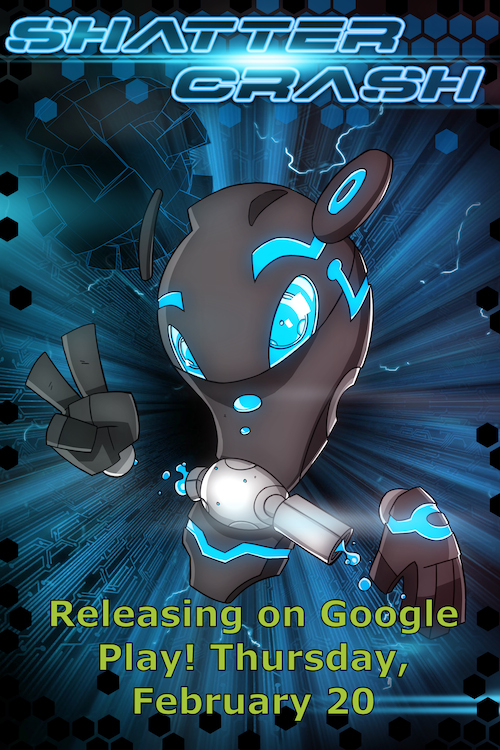 We have some big Android news! Shatter Crash is releasing on Google Play Thursday February 20th! This is the first time Shatter Crash, our 3-D puzzle game, will be available for Android devices!
To celebrate the release, we'll hold a 50% off sale during the first week Shatter Crash is available, so grab it while it's hot!
Thanks to everyone for your patience during the long interval for us to get a release for Android! And thanks for our friends and family for their help and support in making this happen!
What is Shatter Crash you ask? Check out the Shatter Crash game page to learn more!